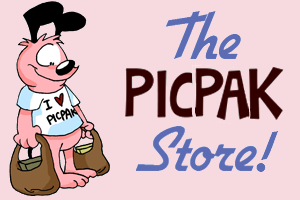 The Picpak Dog Store is now here! Now you can buy a T-shirt, mug, or whatever item you fancy for yourself and your friends. Give the gift of Picpak, they'll be sure to love it!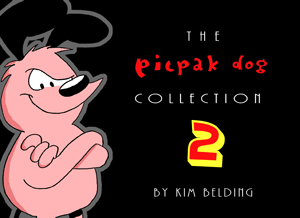 The long-awaited sequel to The Picpak Dog Collection is finally here! At 108 pages, it includes strips from June to November 2010. It also features a foreward by George Ford of "Addanac City", the introduction of Picpak's parents, and rough stills from the upcoming short film "Picpak Dog in: Feelin' Groovy". It's only here, and it's only $14.95 + shipping!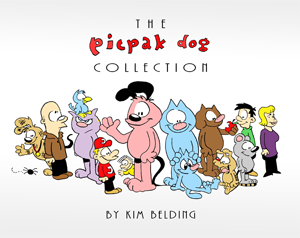 Picpak Dog's first published book, The Picpak Dog Collection, is now here! At 96 pages, it features Picpak Dog's first six months of strips since its move to picpak.net. And if that's not enough, it also contains the Facebook fan page comics, rarely seen art, and unseen early sketches! It's a must have for any Picpak Dog fan. You can order the book online for $14.95 + shipping, or you can also buy the downloadable PDF for only $1.95, as an alternative option.
ORDER FROM LULU.COM – Book or PDF
ORDER FROM AMAZON.COM – Book only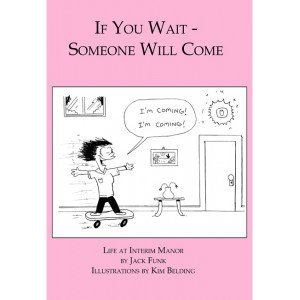 If You Wait, Someone Will Come is a book by Jack Funk about a satirical look at life in a care home.  It was my first illustrated book and is now available for order. You can buy it now for $14.95 + shipping from McNally Robinson.
MCNALLYROBINSON.COM – Book